Protect Cedar Mesa, Utah
Utah Legislators may drill and mine at these Ancestral Ruins
The Cedar Mesa cliff dwellings are currently unprotected, anyone can approach these Ancestral Puebloan ruins. Some are there to embrace them, but some have chosen to deface them.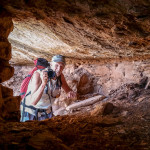 Having just returned from 10 days in Cedar Mesa, I am convinced that this area should be designated as a National Wilderness, Monument, or Conservation Area. 
I was impressed that these dwellings were so integrated with the inhabitants' natural surroundings - they must have had a deep connection with nature. As a landscape photographer and naturalist, I felt a keen connection to this site and its former inhabitants.
I've been invited to Cedar Mesa many times and in May 2015, I decided to go after reading this New York Times Article...
"What's still there may soon be lost. Cedar Mesa embraces tens of thousands of archaeological sites that chronicle a 13,000-year history, from Paleo-Indian times until the late 19th century. Administered by the woefully understaffed federal Bureau of Land Management, the mesa is hammered every year by rampant looting that a small number of rangers are powerless to stop. The plateau and canyons remain, in the words of Josh Ewing, executive director of the group Friends of Cedar Mesa, "undoubtedly the most significant unprotected archaeological area in the United States."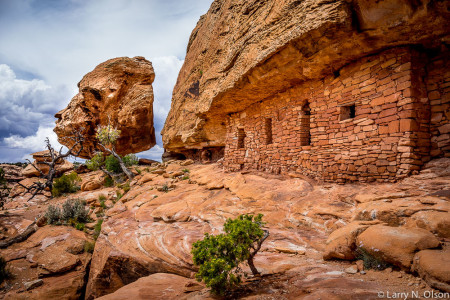 "...Three environmental and cultural lobbying groups — Friends of Cedar Mesa, the Southern Utah Wilderness Alliance and the Navajo Diné Bikéyah — have put forth proposals to protect Cedar Mesa. But this is not just about preserving wilderness."
"...There's a showdown looming. Congress should designate Cedar Mesa a National Conservation Area, which would provide enhanced protections to the area's natural and cultural treasures, but without the fanfare and throngs of visitors that often accompany the creation of new monuments or parks."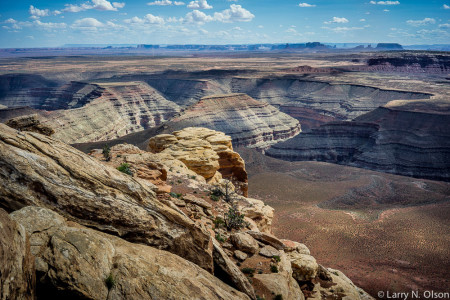 "...President Obama remains the best hope. He should use his authority to set aside Cedar Mesa as a national monument. Doing so would mean more visitors and new regulations, as happened at Grand Staircase-Escalante. But it would also protect the wonders of the ancients and the environment itself for future generations to explore."
 The Utah State lawmakers have stated that  "...grazing and mineral extraction is the "highest and best use" for Cedar Mesa and the San Rafael Swell." It's unfathomable that special interests can trump this national treasure.
The Southern Utah Wilderness Alliance is the strongest advocate for Cedar Mesa. In keeping with my orientation as a photographer attempting to protect wild areas, I have made a donation to SUWA and I encourage all my friends and followers to do the same. Additionally, I urge you to tell President Obama and Congress that you support The American Redrock Wilderness Bill.
Thanks for helping to bring awareness to these endangered lands and antiquities. Together we might well make a difference!
Click on the image below to view more of my work from Cedar Mesa and my website. Thanks! Larry N. Olson Photographer

---